Welcome to CorvettesofLakeCounty.org
Corvettes of Lake County club started in March 2003.
There are currently about 35 memberships. Join Us!
Upcoming Events
Ongoing: Check out our monthly meeting.
2015 Club Officers: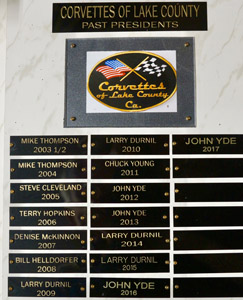 President: Larry Durnil  corvettes2007@yahoo.com
Vice President: Wade 'Red'  Herman
Secretary: Sandi Thompson
Treasurer: Mike Beall
Events Coordinator: Richard 'Doc' Savarese
WSCC Repressive: John Yde
Historian & Photographer: John Yde
See All Past & Present Officers
News
See the Gallery for recent events.
--------------------------------------------------------------------------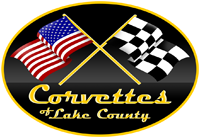 COLC Logo Download
COLC Logo: High Resolution (for printing), Medium (transparent oval)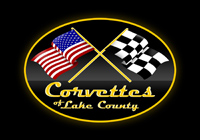 Computer Desktop Wallpaper
---------------------------------------------------------------------------------------------------------------