Welcome to CorvettesofLakeCounty.org
Corvettes of Lake County club started in March 2003.
There are currently about 35 memberships. Join Us!
Upcoming Events
Ongoing: Check out our monthly meeting.
2015 Club Officers: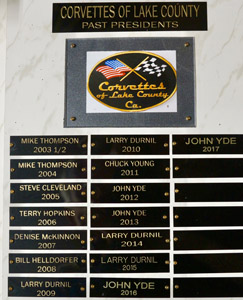 President: Larry Durnil  corvettes2007@yahoo.com
Vice President: Wade 'Red'  Herman
Secretary: Sandy Thompson
Treasurer: Mike Beall
Events Coordinator: Richard 'Doc' Savarese
WSCC Repressive: John Yde
Historian & Photographer: John Yde
See All Past & Present Officers
News
Mike R. Thompson Memorial "Corvette Weekend"
May 24th & 25th, 2014
| | |
| --- | --- |
| Boy Scout troop 42 leading the "Parade of 32 Corvettes" in downtown Lakeport Saturday AM. (some call it the Corvette Parade!) like they have for the last ten years. | |
| | |
| --- | --- |
| After the parade, 26 Corvettes traveled eight miles North to the RUNNING CREEK CASINO , in Upper Lake, for a free $10.00 play card and a free $10.00 lunch, with reserved parking out front for us. | |
| | |
| --- | --- |
| | After the Casino, 32 Corvettes were parked "ON THE GREEN", picture taken from a 20 ft. man-lift (donated by a COLC member, DEFATTE EQ, Ukiah), with 70 people enjoying a great Buffet dinner at Riviera Hills Golf course Restaurant, in Kelseyville, with a very nice view of Clear Lake as a back drop. Weather was perrrrfict this year. |
| | |
| --- | --- |
| Starting off the "CORVETTE WEEKEND" CORVETTE SHOW in Lakeport Sunday morning, was Jackie Hanson, vice president, singing the National Anthem with the, Lake County Vietnam Veterans holding the Stars and Stripes. | |
Some of the 52 corvettes on the street (45 registered).



The awards were announced by Steve Cleveland, WSCC rep. (supplier problems with awards, will mail out soon?)

During the awards, Dorlynne W. from the , "Just for Corvettes" club in Sacramento, presented John Yde with a home made, "Distance" Award, from the HOOTERS SHOW last April. Steve is in the back ground. Very, Very nice of her and her club to do that.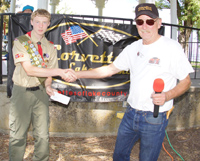 Boy Scout troop 42 member Brent Hinchcliff receiving
a $300 check from President, Larry Durnil
| | |
| --- | --- |
| | Mike Beal, treasurer, presenting Gail Layton, member, with a $1,500.00 check for our COLC Charity, Lake Family Resource Center. |
| | |
| --- | --- |
| The Mike R. Thompson " MEMORIAL" BEST OF SHOW AWARD , picked by Mike Thompson's son, James, went to "FAST ARNIE" Levy. Glspak club. Presented by; secretary Sandy Thompson. | |
COLC SPONSORS this year: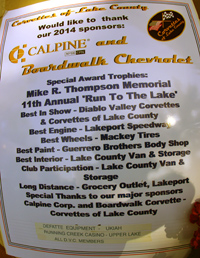 Club participation: Diablo Valley Corvettes
13 entries, Long distance award: Santa Clara Corvettes
A BIG THANK YOU to Dave S. and the DVC club for judging and all.

All photos submitted by John Yde, club photographer.
--------------------------------------------------------------------------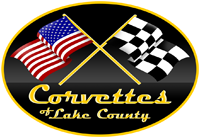 COLC Logo Download
COLC Logo: High Resolution (for printing), Medium (transparent oval)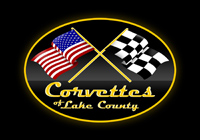 Computer Desktop Wallpaper
---------------------------------------------------------------------------------------------------------------